Mission Statement
For over half a century, Morning Glory and Oberon Zell have been widely acknowledged as two of the original founders of the Neo-Pagan movement. Together, they resurrected archaic tribal customs and rituals, collected hundreds of rare artifacts and cultural heirlooms, and safeguarded a lifetime of painstakingly-acquired customs, knowledge, and traditions. Sadly, this legacy collection is now in imminent danger of being irretrievably lost. Morning Glory passed away on May 13, 2014, leaving Oberon as the sole surviving custodian.
To preserve and perpetuate this unparalleled accumulation of cultural relics, the Grey School of Wizardry has established the Academy of Arcana in Santa Cruz, California. This open-to-the-public location serves as an extensive library, museum, educational facility, community center, and lasting monument to two unique individuals whom millions of Pagans worldwide recognize as founding figures.
The Academy is now seeking funding to ensure the continuation of this important cultural preservation. Funds will be dedicated to building an infrastructure and covering the staffing and expenses required for the preservation, archiving, cataloging, display and storage of the legacy collections of Morning Glory and Oberon, as well as exhibits and collections of other important figures in the magickal community.
---
Academy Membership
One of the best ways to support the Academy of Arcana is to become a member. We have several levels of membership with benefits that include use of the library, free admission to the museum, and discounts on events. Visit the membership page to find out more.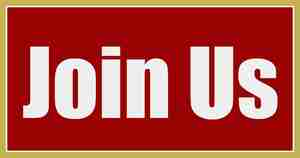 ---
Amazon Smile
Amazon.com is now partnered with the Grey School of Wizardry through a program called Amazon-Smile. Amazon will match 0.5% of all eligible purchases made through their website and donate that amount for use in this preservation initiative. It's easy!! All you have to do is shop via Amazon the same way you always have before, but make sure to select The Grey School of Wizardry as your charitable foundation of choice. That's all! Amazon takes care of the rest. Please shop through Amazon Smile and help us continue Oberon and Morning Glory's legacy by helping us to protect and preserve it for future generations. Go to Smile.Amazon.Com and search for Grey School
You may make a donation directly to the Academy of Arcana by making a one time payment or setting up a recurring monthly payment via PayPal or Credit Card
or with a Check or Money Order
payable and addressed to
Academy of Arcana
P.O. Box 7375
Santa Cruz, CA USA 95061
Academy of Arcana is a subsidiary
of the Grey School of Wizardry
a 501(c)3 Corporation
All donations are tax deductible.